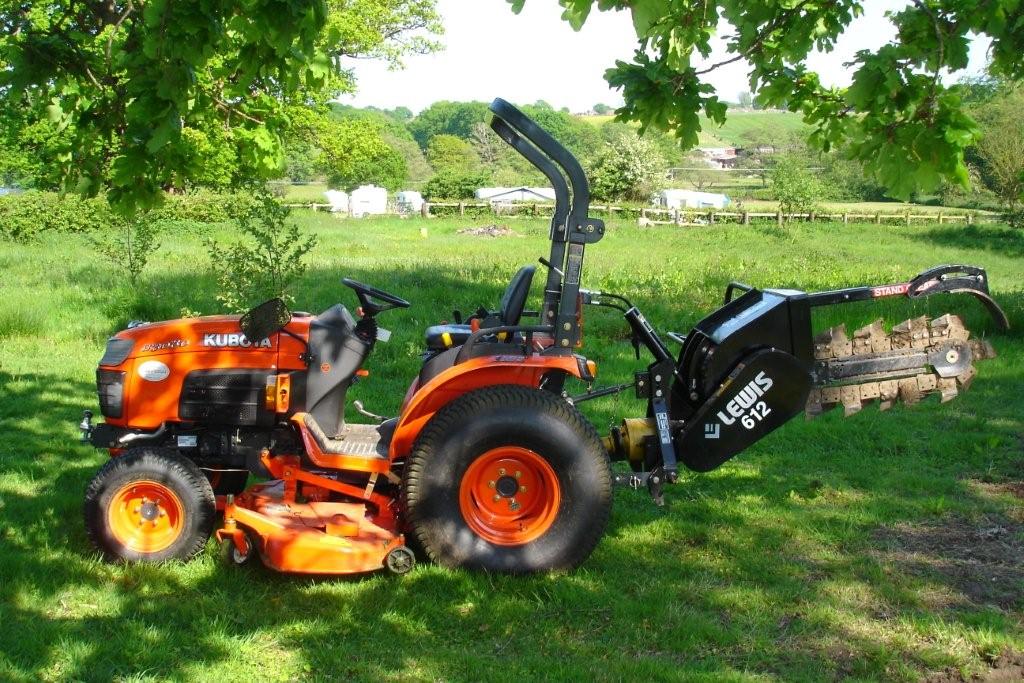 Trencher Hire
This trenching unit consists of a lewis trencher fitted to a Kubota 3030 and will cut a 6 inch trench 3 ft deep. The Kubota is fitted with turf tyres and is ideally suited to golf courses, sports field and lawns etc, as well as to new build.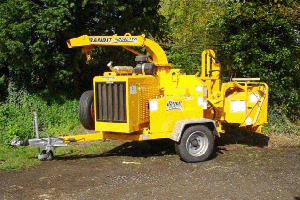 Bandit Model 150
Has a cavernous opening of 14 by 17 inches, ensuring that dealing with 12 inch timber is done with ease. Powered by a Perkins diesel.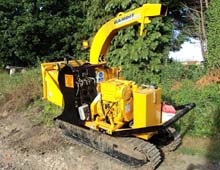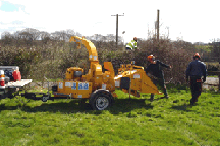 Model 65
The 65XP is rated as a 6 inch machine, however, unlike some competitors, this machine has a 6.5 by 12 inch in feed, and will take 6 inch timber with ease. This machine comes complete with stress control and a deutz 29 HP diesel engine, and is a commercial machine. This machine is available for hire as a wheeled or tracked chipper.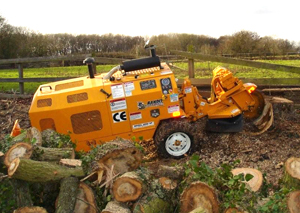 2800 Stumpgrinder
The ultimate cost effective commercial stumpgrinder, you will be amazed at what this caterpillar powered remote control unit can do in a day.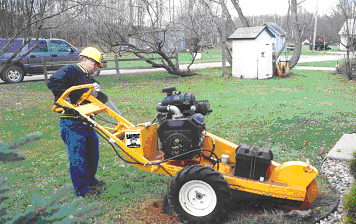 HB19
Probably the most cost effective handle bar machine available for hire.
Note, some machines come complete with an operator.